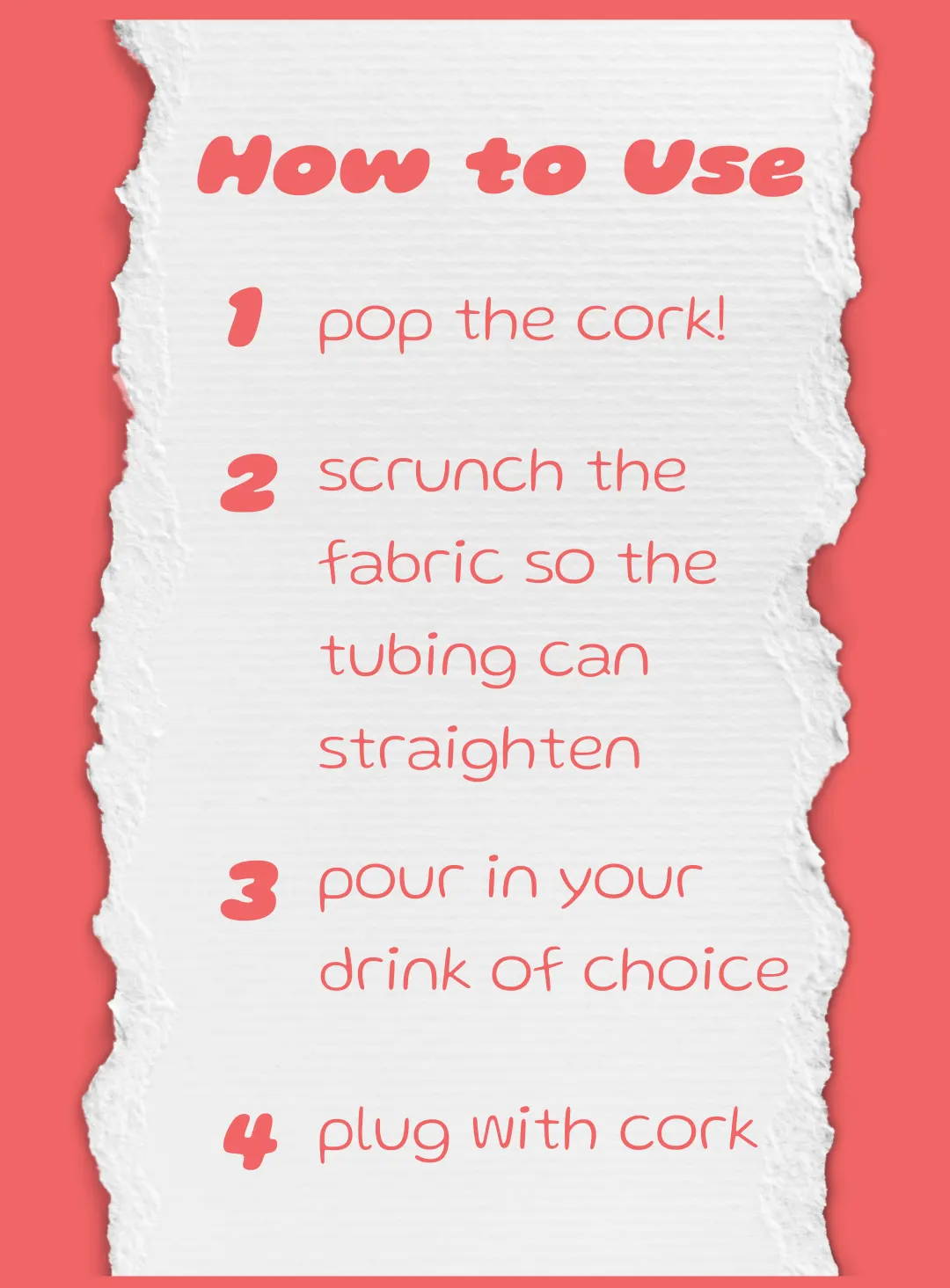 Warning: It is not dishwasher safe. The best way to clean your Scrunchie Shot is to use a straw cleaning brush and to hand wash.

If you don't have a straw cleaning brush, you can fill with soapy water, plug with the cork, and shake to distribute the soap.
Can I wear it in my hair?
Sadly, no. The tubing will kink, it not flexible enough to twist. It's the scrunchie made for your wrist!

Can I return my Scrunchie Shot?
If you would like to return or exchange your Scrunchie Shot for some reason, please send an email to return@scrunchieshot.com within 30 days of receiving your order explaining your situation, and we will send you a pre-paid return label for you to use!


For any questions or concerns, please contact us by filling out the form below or by sending an email to contact@scrunchieshot.com and we will get back to you within 24 hours.

For questions regarding collaborations, media, and other business opportunities, please contact us by filling out the form below or by sending an email to hello@scrunchieshot.com

email: hello@scrunchieshot.com

phone: 734-331-0531